Gift Voucher
Racking your brains over the perfect motif of Dedoles pieces, but simply can't choose the right one? We bring you a simple solution: an electronic gift voucher.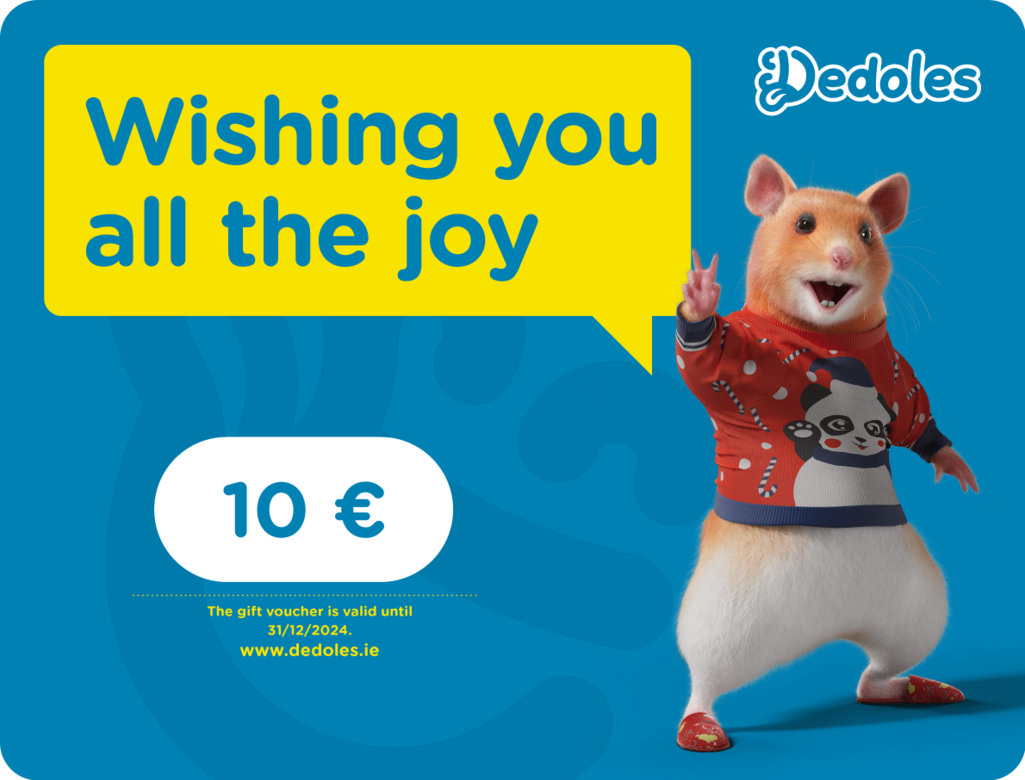 You can get an electronic gift voucher for your loved ones in the default amount you choose and for any happy occasion. The voucher is sent in an electronic form only and you will receive it in your inbox together with the code for online purchase. The gift voucher can be used only for online purchases. The voucher is valid until the end of the next calendar year, applies to the entire order (shipping included), and can only be used within one order. The gift voucher is valid only in the country where it was purchased.
The voucher can then be forwarded electronically to your loved ones or downloaded in the e-mail attachment, printed out, and given in person to people you would like to surprise. Cheerful shopping!
Gift voucher with a value of

10.00 €